Connected to h4s about 2 years back. And never left.. Addictive shit for me.
Always just connected to servers. Never ever looked up info on servers or players. So I did with h4s. Just connected through the serverlist. It had a superb play and that was all I wanted..
Once, after I found out about some weird cheat that was going on, I checked the former board of Marci during the latest months of his server. It was in a time when I had introduced the game to 3 others (local friends/collegues) that never even played RtCW and were very interested. I told these guys I never noticed any cheats because of a great anti-cheat system at h4s (read great serveradmins that ban when needed). So, because of this weeeeird cheat we experienced and not too much servers and the nice h4s play, for the first time in my life I checked out www for other info on the game than about PB and 1.4 updatescheiß. (I only played full updated and demo..).
Don't worry this cheat is gone.
Even the whole server and admins that made it possible are gone. Afterwards, the story of the responsible admins was that this was a mod to transfer to noobs so they had more chance of survival in the game. 'Testing' this modification by one admin messed up the server and play for many months. Other admins were not even informed but found out about this cheat. Situation resulted in accusing, denying and a lot of agueing and bad language during months. Trashtalk is often part of the game, but I believe friends were/felt betrayed (=english?) so many were really pissed.. To me it seems like later, even with a clean server (and the same gameplay it always had) h4s community obviously had fallen apart. Such a f*kin waste of great gameplay. Many players do seem to be still enjoying the game though with the same or another playername. But I hope to speak on behalf of many players, that we hope all keep playing RtCW. Cause it's a good game.
Best ever.
And people should know..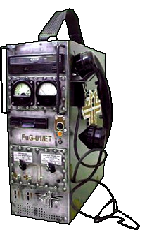 Please correct me if I'm wrong somewhere above. Just hope to shoot all of m once more.
Do note I will gib some.

_______________________________________
RtCW FTW!
<3 rtcw n big boobies!!